GMackBey...From Around Tha' Way

If you don't know him already...You Will!


If you Like an R&B and Smooth, Soul-Singer to Delight your Sense of Appreciation of REAL Singing.... then GMackBey IS the Vocalist You Are Looking For!

Available NOW on Amazon Music, Xbox Music, CDBaby.com, Tunecore.com, and 

            EVERYWHERE!!

GMackBey Performing with the "INNER VOICES",

at Lorton! R&B A capella Singing Group 

Originating right here at Lorton Reformatory. 

Check Them Out. They Are Still Doing It Big!! 

Look For Them, and Me to Perform In A Theater Near You.......

                      "The Inner City Voices"

                Formerly The Inner Voices

Brought To You By, Inner City Music & Publishing, LLC

Click Here To Book GMackBey Or Get A Free Quote, Go To GigSalad To Learn More........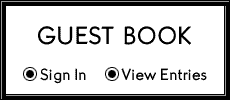 LIVE: Inner City Music & Publishing, LLC-Contemporary Gospel, Soul, and R&B Music Extravaganza

Busboys and Poets | 625 Monroe Street Northeast | Washington, DC 20017

Thursday, June 21, 2018 from 8:00 PM to 10:00 PM (EDT)Spend the evening with R&B/Soul, Recording Artist, GMackBey, "From Around the Way". Introducing his new CD to Washington, DC, MD, and VA. Come Out & Enjoy! With Special Guests, Contemporary Gospel Artists, Gifti Paulos, and J.J. Williams and The Chord. Also Starring,  "The Williams Family" featuring, Juanita Williams, Jasmine Williams, Ashley Williams, Frankie Williams, and Jharol Smith. Also featuring, 1st Tenor and Former Lead Vocalist of "The Inner Voices" William "Billy" Weaver-Bey.

Hosted by J-RAZ!

Come enjoy some light hors d'oeuvres and the full Busboys and Poets menu will be open to you. You can also hear GMackBey on iTunes, Apple Music, Tidal, Rhapsody, Amazon MP3, and ALL other Digital Platforms Worldwide!

This event is Invitation Only. Register for tickets here.